Is Online Reputation Management Important?
"Treat Your Business To A 5-Star!"
Your online reputation determines how customers think of your business when they search for you.
Online Reputation Management (ORM)= Credibility Of Your Services & Products. ORM is the crafting of strategies and shaping the company or influence the public to drive opinion and share the part of their behavior by getting ina positive feedback. It is critical for businesses to maintain positive brand identity in the eyes of consumers. Why is it Important? It's because the top websites in search results receive 2/3 of clicks. It also manages negative business reviews and encouraging happy clients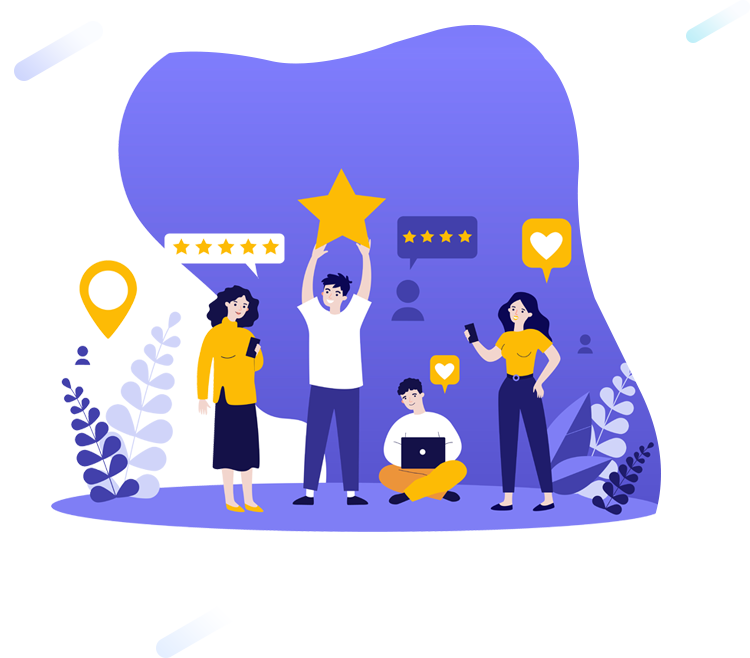 How Can We Help Your Business?
Improve Ranking on Search Engines
Create Customer Trust & Credibility
Create A Professional Image
Spread Awareness Word Of Mouth
Pace Your Business With PB Digitals
ORM services for market online reputation management to strengthen your brand's positive image that you have worked so hard to build. By implementing ORM strategies, you'll have more control over how consumers view your company.
Strong Backlinks with perfect titles
Website Structure
Site Speed
Use of keywords
Location tagging
Worthy information and presentation should be relevant
Audience communications
The website should have a page for feedback.
Stay Ahead In The Market With PB Digitals
Building and managing your Online Reputation Management means actively staying ahead of your competition. Impress your audience and earn their trust. It's game over for your competitors right there. Targeting correct users is a must and having a customer relationship makes it easier so that the reviews come out well.
At PB Digitals, be assured to enhance your reputation score. We help you shape the best online presence to come out credible to everyone who looks you up on the internet. We make the brand instantly recognizable at just a simple search. We cut down and eliminate any negativity that might be hindering your business growth with our online reptation management solutions.
Improved Brand Presence
Positive Reputation
Higher Ranking in Local Searches
Boost Up Five Star Ratings across All Rating or Review Sites
Enhanced Social Media Presence (with more positive engagement)
Prevent or Downside Negative Reviews
Effectively Benchmark Your Brand against Local, Direct and Indirect Competitors